Localmente:
Per togliere la fastidiosa richiesta di permesso per eseguire uno script o programma da un server remoto (il mio server È sicuro) accedere a Internet Properties -> Security -> Local Intranet -> Site -> Advanced e inserire l'IP del server in questione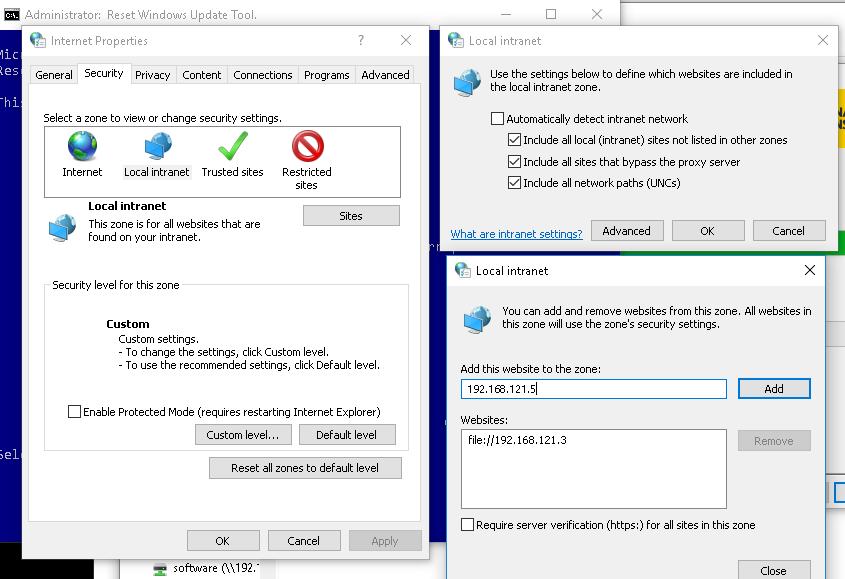 Da Policy
Search policy:
User Settings -> Administrative Templates -> Windows Components -> Internet Explorer -> Internet Control Panel -> Security Page -> Site Zone Assignment List.
Double click on the Site to Zone Assignment List, select enable and choose show to configure the options.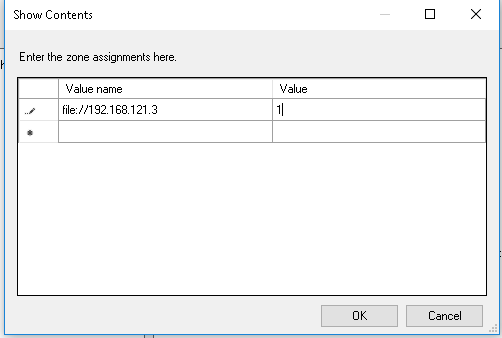 Note the numbering of the Security Zones. 1 for Intranet Zone, 2 for Trusted Sites, 3 for Internet Zone and 4 for Restricted Sites Zone.
---
Last updated: 22 Novembre 2018 by Pierluigi Minati